CATALYST FOR CHANGE
This year will be different from any other. Join Ashoka, The Presencing Institute and CoCreative at Soularize 2023. This will be a special gathering of Spiritual Changemakers leading from the emerging future, where the sense of possibility matches the actions and strategies for building a better world. Connections and partnerships will plant the seeds of positive change.
STRONGER TOGETHER
You are already committed to putting your faith into action with your own network on the issue you care about. As an influential leader, how might you amplify your power for good? How might something larger than any of us support your work and vice versa? Join other Spiritual Changemakers and organizations who offer new ways of being and doing that recognize the humanity in every person, assume collaboration, and unlock shared leadership. Be in the room with leaders outside of your network that are working towards common goals. We believe that our collective ways of being, of proposing ideas and of responding to challenges reveal patterns of a positive future that is here, yet still emerging.
COMMON CAUSE COMMUNITIES
Designed to shift toward "ecosystem" leadership alongside your peers, this gathering is conceived as a space for generating individual and collective "action confidence" to support you in your work of shifting the spiritual mindsets, relationships, and actions needed to guide the world in a time of transformative change. Moreover, this gathering will sustain you and other Spiritual Changemakers. Driven by a common sense of purpose, you will be collaborating across traditions and geographies to address a variety of issues from the future and faith to issues at the intersection of faith/spirituality and climate, equity, migration, the new longevity, and youth empowerment.
WHO SHOULD APPLY?
Spiritual Innovators
Positive Change Activists
Spiritual Leaders & Entrepreneurs
Spiritually-inspired Social Entrepreneurs
Do you have a mission, passion, or purpose that drives you to create change? Does your spirituality or faith ground your changemaking? Then do not miss this gathering!
Have deep conversations, expand / inform your thoughts.
Learn innovative tools for seeing and sensing the systems in which we operate to accelerate a movement together.
Engage and be inspired by peers and facilitators.
Find like-minded individuals with common goals.
Develop new leadership skills, gain self-awareness, achieve your highest future potential.
Form new friendships or new initiatives, and get ideas you can build on
Learn, collaborate, and share ideas for positive change.
Deepen your experience by engaging with others who put faith into practice every day.
Recharge yourself with an energizing and transformative experience.
TELL ME MORE ABOUT APPLYING
Applications to join us for Soularize 2023 are now closed. Sign up for updates and future event announcements below.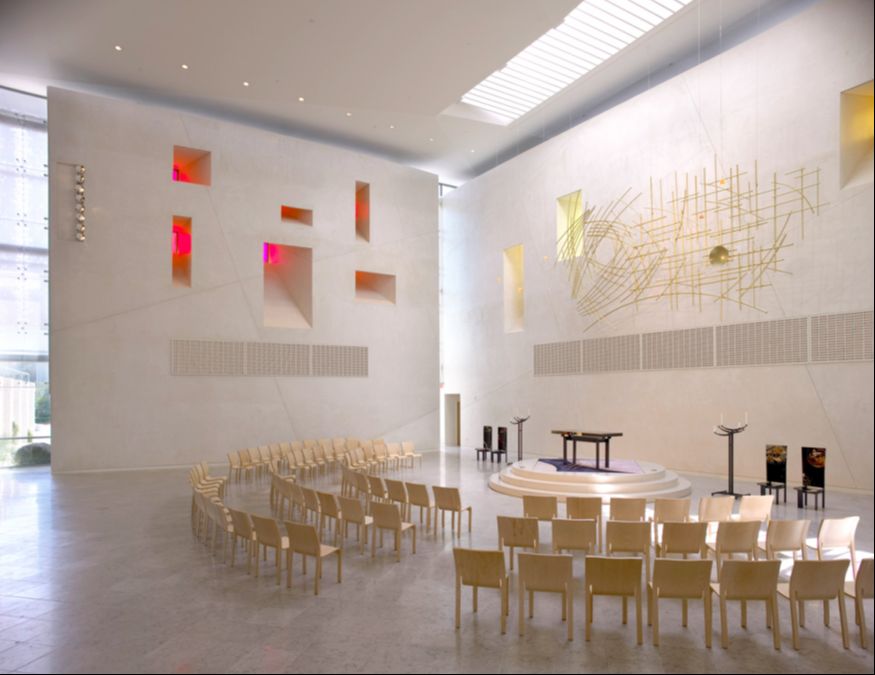 EVENT DETAILS
Soularize 2023 is being presented through the collective efforts of Ashoka, The Presencing Institute, and CoCreative.
We have a lineup of amazing facilitators and a group of carefully selected participants.
It will be held May 23-25 (3 full days) at the Chapman University's Fish Interfaith Center in Orange, California.
Cost: $250 (scholarships available on a needs basis)
Soularize will serve to accelerate a Spiritually-Inspired Changemaking movement by connecting faith-based or spiritual changemakers from across spiritual traditions and practices to strengthen relationships, build shared visions and plant the seeds of aligned action around the "Future and Faith" group and the five Common Cause topic areas (climate, equity, migration, the new longevity, and youth empowerment).
The Presencing Institute's Theory U process will shape the design of the 3 days.
Stay Connected
....................

Joining an email list for Spiritual Changemakers can empower you to be part of a community of visionaries and activists who are dedicated to creating positive change in the world, and inspire you to take meaningful action towards a more just, equitable, and compassionate society.

We are committed to maintaining the privacy and trust of our community by never selling your email or bombarding your inbox with unwanted messages.